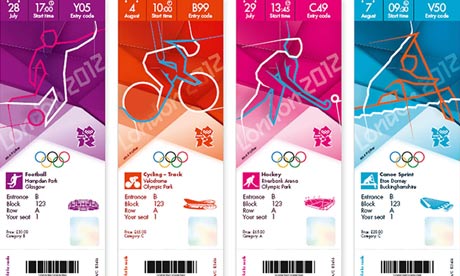 A ticketing scandal involving more than a quarter of the 204 countries represented at the Olympics looks set to hang over the London Games, after it emerged that an internal investigation is unlikely to be completed before the opening ceremony.
The International Olympic Committee has promised to investigate allegations that 27 agents representing 54 countries were prepared to offer thousands of unauthorised tickets at prices of up to £6,000 to undercover Sunday Times reporters posing as envoys for a ticket broker from the Middle East.
After an emergency board meeting, the IOC said it took the allegations very seriously and referred the matter to its ethics commission. "Should any irregularities be proven, the organisation will deal with those involved in an appropriate manner. The NOCs [national Olympic committees] are autonomous organisations, but if any of the cases are confirmed the IOC will not hesitate to impose the strongest sanctions," it said in a statement.
The IOC president, Jacques Rogge, is keen to conclude the investigation, which is also likely to lead to widespread changes in the way the 8.8m tickets available to the Olympics are distributed, before the London Games. The quasi-judicial nature of the process, however, means it is thought unlikely to report before the opening ceremony.
London 2012 organisers have long privately feared that some of the 1.1m tickets distributed to the 204 NOCs could find their way on to the black market. IOC rules forbid tickets being sold at inflated prices, distributed to other countries or sold to unauthorised resellers.
The London 2012 chairman, Lord Coe, warned NOCs at a congress in Acapulco in 2010 that strong action would be taken against those who broke the rules. He also warned that the British media would be likely to focus on the issue.
That has not, however, stopped a steady stream of allegations, with those arising from the Sunday Times investigation being the most serious yet. Representatives of one country were said to be prepared to sell AA tickets - the best in the house - for the 100m final for up to £6,000 each.
Last month, the secretary general of the Ukrainian Olympic Committee, Volodymyr Gerashchenko, was forced to resign after a separate BBC investigation alleged he was willing to sell tickets to a third party.
The new wave of revelations threatens to further test public goodwill towards the ticketing process. There have been consistent complaints about the way tickets were allocated and the fairness of the system used to sell them, particularly for blue riband events such as the opening ceremony and the 100m final.