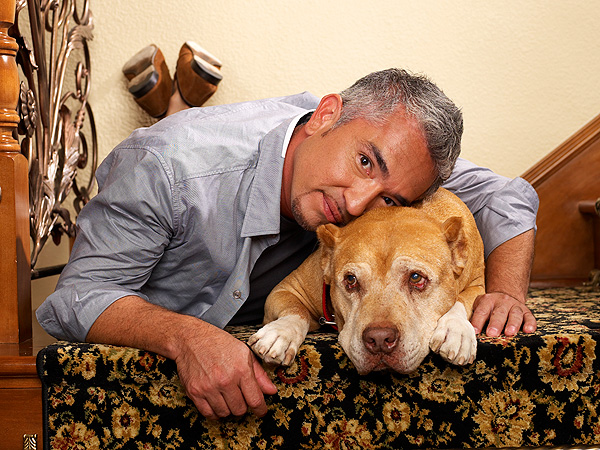 It seemed Cesar Millan had been on top of the world, but then it all came crashing down.
In 2010, the trainer and television personality known as the Dog Whisperer was working with celebrity clients, had a hit show and was becoming an international advocate for bully breeds.
Millan, 43, was dealt his first loss when Daddy, the 16-year-old pit bull who had been Millan's best example of a "calm, submissive" dog, died in February.
Then, in June of that year, Millan learned that his wife of 16 years, Ilusion Millan, had filed for divorce.
"I was at the lowest level I had ever been emotionally and psychologically," Millan wrote on his blog in August of this year.
So low, in fact, that he attempted suicide, a revelation Millan makes in Cesar Millan: The Real Story, a documentary airing on Nat Geo Wild on Nov. 25.
"Daddy was my Tibet, my Himalaya, my Gouda, my Buddha, my source of calmness," Millan tells the Associated Press.
After surviving the overdose, Millan opted for work, exercise and affection over antidepressants. His recovery progressed further when he met Jahira Dar, a woman Millan calls "the one."
He plans to propose soon. "I am a traditional guy, so I like to do the whole parent thing," Millan said. "I know they are going to say yes, but I like the whole Cinderella story."